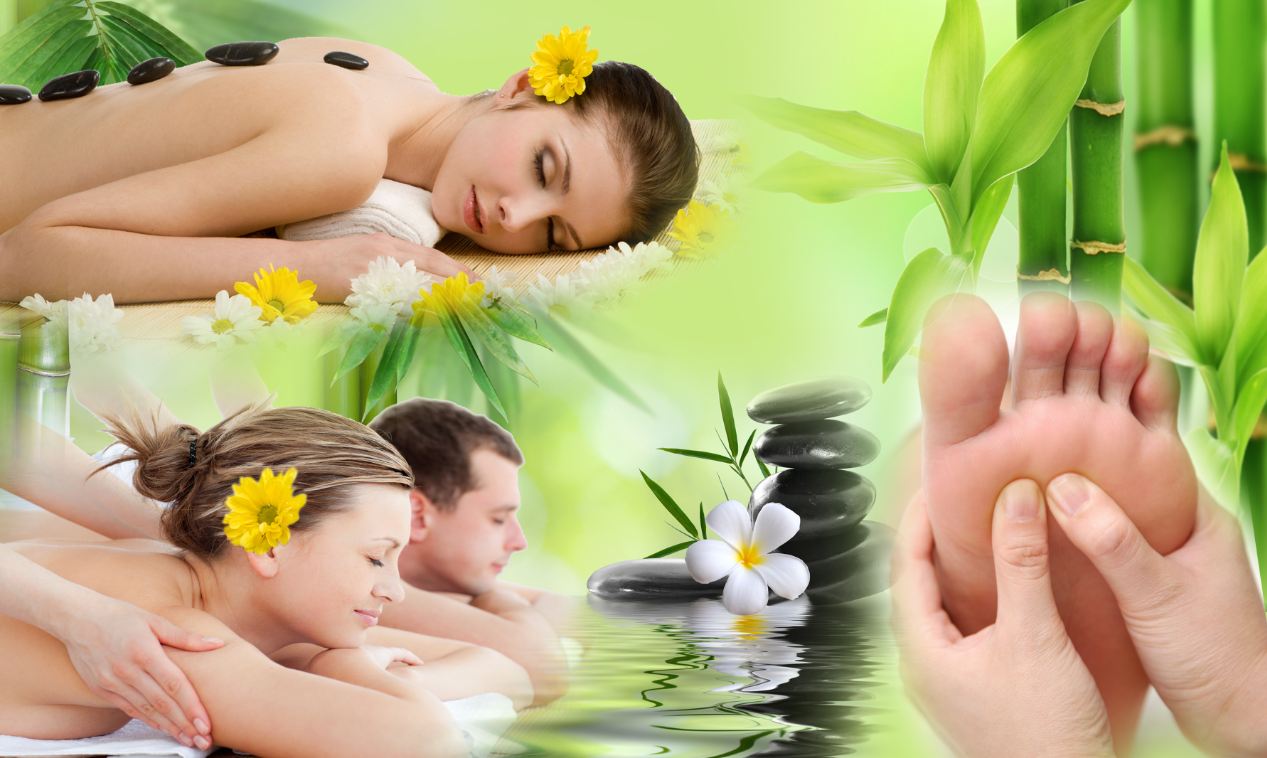 TABLE MASSAGE
Deep Tissue - is a spa massage of the tissue that lies beneath the superficial layer of tissue. It is a remedial therapeutic procedure that is designed primarily to alleviate pain and discomfort associated with soft tissue. Deep Tissue Massage will improve range of motion, remedy postural problems, and improve recovery time from injury. Trigger Point Massage and Accupressure are used as part of Deep Tissue Massage to remove knots.
Swedish Massage - is a massage of the superficial layer of tissue. This spa procedure is designed to reduce stress and tension in your muscles, thereby inducing a relaxed state that promotes wellness and improves sleeping.
Facial Massage - is a technique aimed at alleviating undesireable symptoms emanating from the head, neck, or shoulder areas. The Massage SpaTherapist concentrates on the face, scalp, neck and shoulder areas of the body. Facial Massage is ideal for remedying pain and discomfort associated with headaches, tooth grinding, sinusitis, or eye strain. In particular, owing to the vast amount of time devoted to work on a computer, cervical problems arise because eye concentration often puts the neck in an unnatural position.
Sports Massage - is a remedial spa procedure that uses vibration and stretching to reduce swelling, cramps, and tension arising from sports-related activities. It often targets such areas as the calves, hamstrings, elbows and shoulders.
Pre-natal Massage - is a special type of spa massage designed for pregnant women. Our therapists are knowledgeable in pregnancy and anatomy. Both mother and baby share in the overall benefits of the massage. * Please check with your physician before scheduling a pre-natal massage. You must be at least 4 months pregnant, and have clearance from a physician. The procedure reduces swelling and alleviates aches, pains, and stress associated with pregnancy,
HOT STONE MASSAGE - is a form of Swedish Massage that uses the application of heat to a client's body. The therapist either places stones on the client's body or massages the client's body with heated stones in order to promote relaxation from strain and tension. This spa procedure is recommended for people with chronic pain, fibromyalgia, or arthritis.
CHAIR MASSAGE - is a type of spa service that is given to clients who prefer to receive a massage while sitting in a massage chair. Whereas table massages last at least one hour, chair massages can be of shorter duration. Chair Massage is also portable in that it can be done off site for special occasions or events.